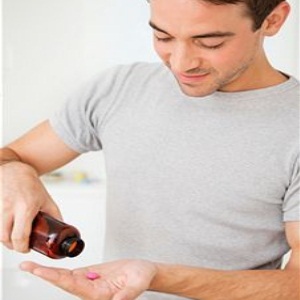 Unlike years back, men today have become increasingly conscious about their overall health. They are concerned about what goes into their body and how they look and feel as a result. That being the case, they want to eat a balanced diet with all the vitamins and nutrients needed to lead a healthy lifestyle.
Even so, it is impossible to get all the nutrition needed from their diet alone. It is for this reason that men have started taking vitamin supplements. One of the most popular vitamin supplements among women is prenatal vitamins so that they can heave healthier babies.
Can Men Take Prenatal Vitamins?
Yes, the can. In fact, they have the same health benefits in men as they have in women. These vitamins are essential for the maintenance of good health. Prenatal vitamins ensure that you supply your body with all the required nutrients for good health and fertility benefits. Prenatal vitamins are available in pharmacies and are sold over the counter. You can also purchase them from supermarkets. When choosing your prenatal vitamins, pick the ones that are rich in folic acid. Also ensure that the vitamin supplements are rich in iron, copper, zinc and calcium and for male use.
More about prenatal vitamin importance:
they are used by women before, during pregnancy and while nursing. These vitamins help plug the gaps in the mother's diet that can't be met by diet alone. They also help with fetal development and promoting a healthier pregnancy overall.
Prenatal vitamins usually provide more minerals and vitamins than regular multi-vitamin supplements such as DHA and folic acid. Some women take a combination of multivitamins and folic acid as a substitute for prenatal vitamins since they can be a bit expensive and less readily available. The typical prenatal vitamin contains folic acid, calcium, vitamin D, iron, vitamin A, vitamin C, vitamin E, iodine, copper and zinc.
There are numerous benefits you can reap from taking prenatal vitamins.
Benefits of Prenatal Vitamins in Men
Decreased Risk of Heart Attack
Men who consume enough vitamin D run a lower risk of suffering from heart attacks. Therefore, consumption of vitamin D supplements is highly recommended for men of all age groups.
Lowers The Risk Of Birth Defects
When you are planning on having a baby, intake of prenatal vitamins by the expectant mother goes a long way in ensuring you create a healthy baby. When consumed regularly by both parties, it can go a long way in ensuring there are low risks of having a baby with birth defects.
Effect on Hair Growth
Can men take prenatal vitamins? Prenatal vitamins have been found to promote hair growth. While there is no scientific evidence to back up this claim, men who take prenatal vitamins have experiences better hair growth and lower chances of hair loss. It is also believed that intake if vitamin supplements helps in the growth of nails too.
Strengthens Bones
For you to have stronger bones, you need to consume at least 1000mg of calcium every day. This is especially ideal for men who are above the age of 50. To make sure one gets the minimum required calcium quantities in their body, use of prenatal supplements is recommended. You can increase your intake of calcium-rich foods even as you take the supplements. This ensures you get the most from both sides.
Improves the Health of Your Skin
When you take prenatal supplements, you also care for the health of your skin. With time, you notice that you have fewer skin blemishes and your skin glows. This is because vitamin E which is present in the supplements improves the skin's appearance as it nourishes the skin cells.
Boosts Your Immune System
Vitamins are required for a strong immune system. Vitamins boost the production of white blood cells which help to fight infections and also protect the body from infections.
Considerations of Taking Prenatal Vitamins in Men
Can men take prenatal vitamins? While the answer to this is yes, there are a few side effects posed to men when they take too much of the supplement.
Constipation – prenatal vitamin supplements contain a lot of iron. This is because women need to supplement for iron as most of it is lost during their menstruation. Men do not need too much iron. Since supplements increase the levels of iron in their body, it can lead to constipation, stomach pain as well as nausea in men.
Risk of fracture – excess intake of vitamin A in men, especially those in their forties and fifties, has been found to increase the risk of bone fracture. The good thing is that there are some prenatal supplements that have moderate levels of vitamin A. You can check the bottle labels for guidelines.
Prostate cancer – omega 3 oil present in some prenatal vitamin supplements is derived from flax oil and excess of this can lead to the development of prostate cancer. However, omega 3 derived from fish is known to prevent the development of prostate cancer. Therefore, you can check the source of omega 3 in the supplements to ensure you do not run the risk of developing prostate cancer.
Can men take prenatal vitamins? To make sure nothing goes wrong, it's better to go for a medical checkup and follow the advice of your healthcare provider.